Responsible jewellery council
Today the global diamond sector faces a number of challenges related to securing conflict-free origin of diamonds and responsible sourcing, promoting transparency, dispelling industry misperceptions and raising public awareness about its work. They can seriously undermine the sustainable development of the industry and, therefore, call for concerted actions. Thus, ALROSA is engaged in establishing and enhancing the efficiency of international industry mechanisms designed to promote responsible business practices, develop industry self-regulation and strengthen consumer confidence within the framework of multilateral cooperation in international industry organizations.
About RJC
The Responsible Jewellery Council is an international not-for-profit standards and certification organisation. It has more than 1,000 member companies that span the jewellery supply chain from mine to retail.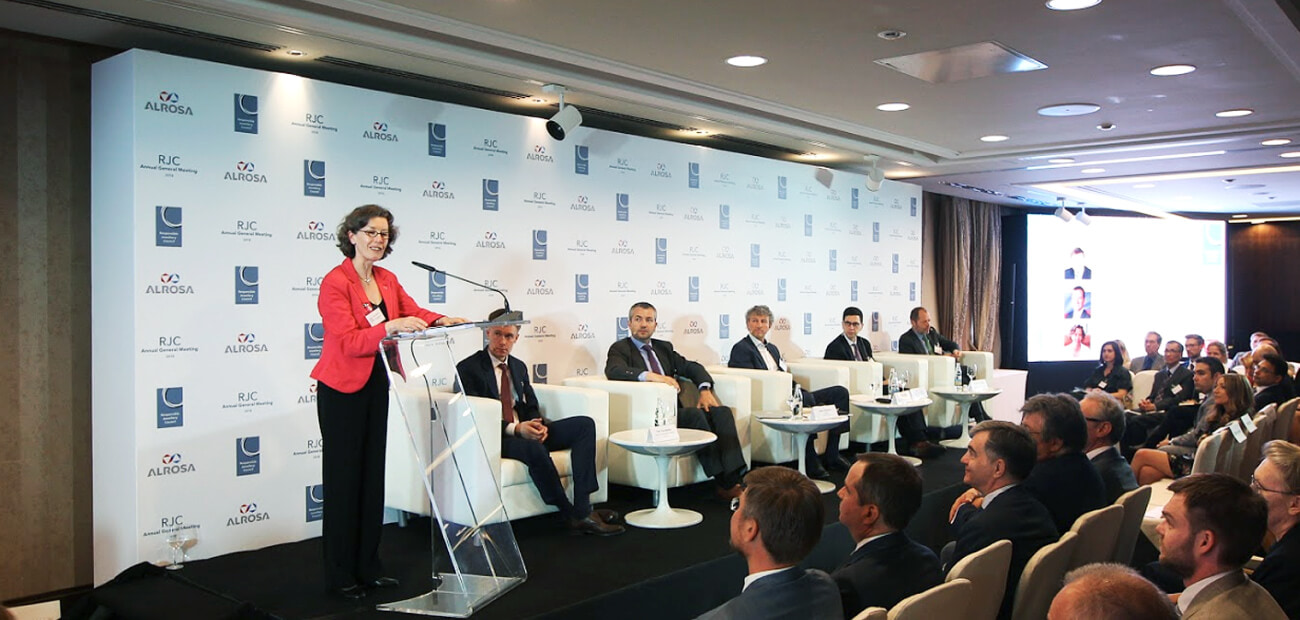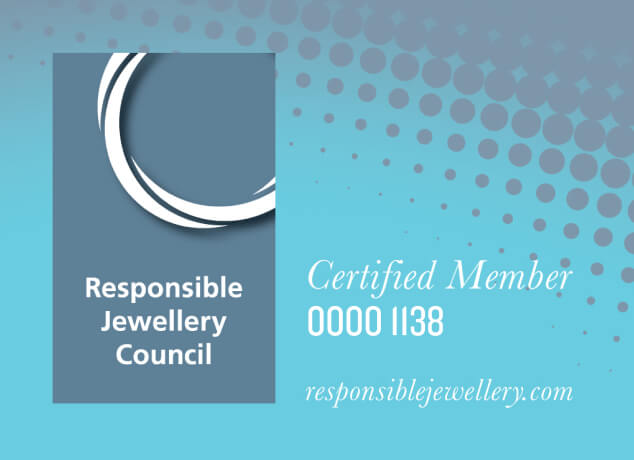 RJC Members commit to and are independently audited against the RJC Code of Practices – an international standard on responsible business practices for diamonds, gold and platinum group metals. The Code of Practices addresses human rights, labour rights, environmental impact, mining practices, product disclosure and many more important topics in the jewellery supply chain. RJC also works with multi-stakeholder initiatives on responsible sourcing and supply chain due diligence. The RJC's Chain-of-Custody Certification for precious metals supports these initiatives and can be used as a tool to deliver broader Member and stakeholder benefit.
RJC certification provides companies engaged in the diamond, gold and platinum group metals supply chain with the means to demonstrate their commitment to ethical behavior and responsible business practices.
The RJC is a Full Member of the ISEAL Alliance – the global association for sustainability standards. For more information on RJC Members, Certification, and Standards please visit www.responsiblejewellery.com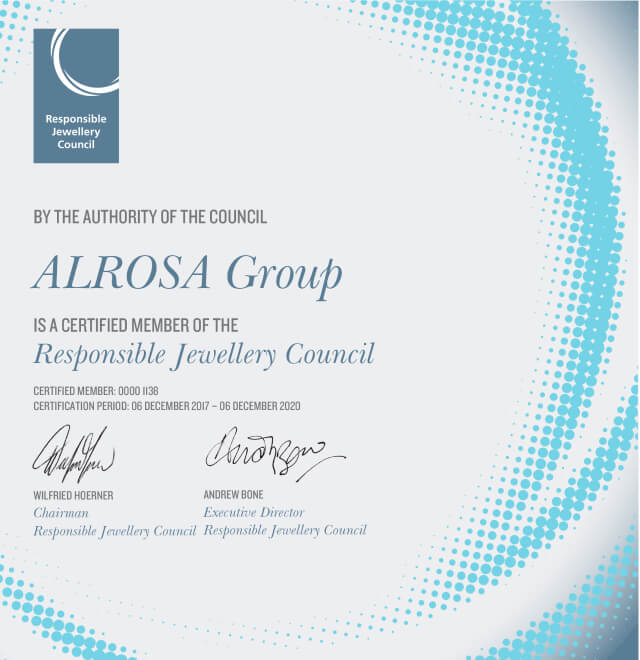 ALROSA in RJC
In 2016

ALROSA joined
the Responsible Jewellery Council

In 2017

ALROSA was elected
to the RJC board of directors

In 2018-2019

ALROSA representatives have been elected as Vice Chair and as a member of the Standards Committee
A large independent audit company, PwC, has been engaged to assess ALROSA's compliance with RJC's Code of Practices. It took several months for ALROSA to undergo a comprehensive sustainability audit covering social responsibility, environmental protection, and best ethical principles of business, including fight against corruption, respect for human rights, ensuring decent working conditions. As part of the audit, representatives of the auditing company visited many of ALROSA's facilities, including its main production sites – Mirny, Aikhal and Udachny Mining and Processing Divisions, and the Company's subsidiaries – ALROSA-Nyurba, Almazy Anabara and Severalmaz, diamond sorting centers in Mirny and Arkhangelsk.
Following the audit, ALROSA achieved RJC certification for 3 years, the maximum time period granted by the RJC.
DEVELOPMENT OF THE RJC STANDARDS
Currently we are actively engaged in championing and reforming the RJC standards. Its main instrument – Code of Practices – was significantly updated in April 2019. The major improvements include the alignment of due diligence requirements with the OECD Guidance for Responsible Mineral Supply Chains, stronger commitments to observe human rights based on the UN Guiding Principles on Business and Human Rights and to protect the environment, as well as new requirements on the detection of laboratory-grown diamonds to protect consumer rights.